Welcome to The Green Box Company!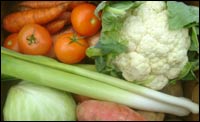 We are a small, independant company run by Steve and Jo based in Glossop, Derbyshire. We supply organically grown fruit and vegetables in boxes and deliver them direct to your door!
Our boxes come in three sizes to give you maximum choice and flexibility, and we are also able to supply organic eggs, cheeses, jams and marmalades.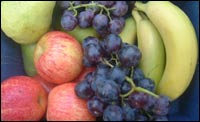 We use as much UK Produce as is possible, this is usually based around what is seasonal and good value, along with everyday staples.
We'll tailor each box as best we can if you have special likes/dislikes, and we can also supply extra potatoes etc as you need.
Each box usually comes with a recipe suggestion, and we'll try and surprise you with something you might not have tried before!
We currently deliver in and around the Glossop area, but our delivery patch is growing all the time, so please feel free to contact us and find out whether our service is available to you.
---